Welcome and thank you for visiting Therapeutic Bodywork and Massage in Santa Cruz!
Massage is an excellent way to bring the body, mind, and soul into balance. Therapeutic Bodywork can enhance performance in the sport or activity of choice and is capable of profound healing, stress reduction, and deep relaxation.
"I offer two sensitive, strong, and experienced hands, that work intuitively to meet your therapeutic needs. From deep and firm to gentle and nurturing, I will respectfully work with you through your process and will provide the necessary tools and/or referrals to assist you in continuing your journey toward whole body healing. As a professionally trained massage therapist, I skillfully use a blend of modalities to help facilitate shifts in the physical, emotional, and mental aspects of your whole being. Those who desire a positive change in their bodies will experience results with this work." - Jay Negron CMT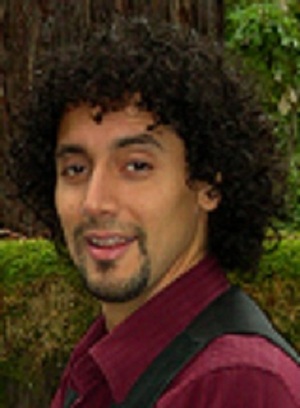 *Specializing in Deep Tissue, Myofascial, Sports, and Medical Massage along withThai-Yoga, and Ortho Thai Therapies*
You can have relief from stress due to chronic and acute pain.
You can enhance performance in your activity or sport
You can experience rapid recovery from injury
You can increase your range of motion, and....
You can enjoy deep relaxation with therapeutic bodywork and massage.
Whether you're an athlete or bodywork enthusiast, experiencing stress, tension, or recovering from an injury, therapeutic bodywork and massage can help. Please call for more info and to experience the many benefits of massage.
Call 831-234-4876 today to schedule an appointment!
THERAPEUTIC BODYWORK AND MASSAGE HAS MERGED WITH SANTA CRUZ THERAPEUTIC BODYWORK TO FORM
TULA CENTER FOR BODYWORK AND INTEGRATIVE STUDIES!
CLICK HERE TO BE REDIRECTED TO NEW SITE.